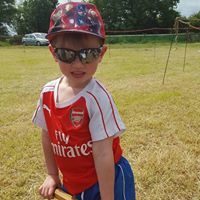 West Lodge Rural Centre
West Lodge Rural Centre
We are currently closed due to Covid-19 and hope to re-open soon.
As an open farm, Westlodge Farm Park has lots of animals to see. From pigs, sheep, goats, ducks, rabbits and much more. Spring time is an amazing time to visit to see all of the baby animals and you may even get a chance to bottle feed a lamb. They also offer pony rides for a very reasonable price as well as fun piglet racing and small animal petting.
Recommended by Kelly Edwards with children ages 2 - Thu Mar 30 2017
Activity Type
Open farms, safari parks and zoos
Outdoor activities
Softplay
Details
Address:

Back Lane Desborough Kettering Northamptonshire England United Kingdom NN14 2SH

Contact:

01536 760552

Adult price:

£

Child price:

£

Infant price:

£

Other price:

Website:
Facilities
Available for kids parties
Good food for parents
Double pram friendly
Suitable for twins/multiples
Pram/Wheelchair accessible
Has a childrens menu
Baby changing available
Opening Hours
Sunday

0930 - 0500

Monday

0930 - 0500

Tuesday

0930 - 0500

Wednesday

0930 - 0500

Thursday

0930 - 0500

Friday

0930 - 0500

Saturday

0930 - 0500
Reviews
There are 1 reviews for "West Lodge Rural Centre"
Recommended by Aimee Turner with children ages 6 and 2 on Sun Oct 29 2017
Really friendly staff, great range of activities, lots to see and do. Lovely warm, clean indoor play area too.