Easter day trippin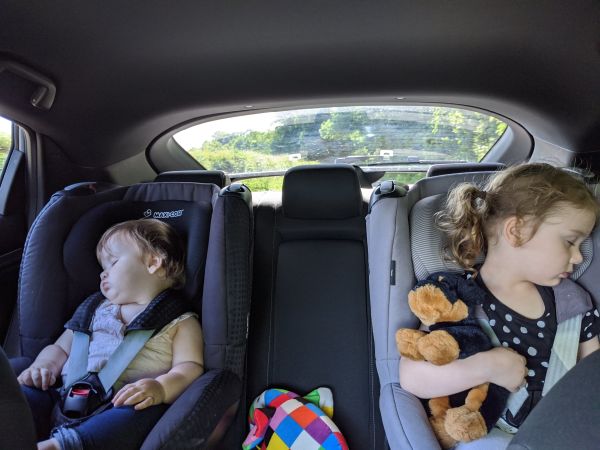 Food
Always prep before you go ! Make sarnies for everyone and have plenty of snacks. Crisps, fruit, crackers.. brioche ! Choose things that are easy to shove in a bag and dish out at any time. Remember you need your bribery items in there also, so anything that your children LOVE ( a sweet treat etc) pack , but hold back on dishing these out until you really need it!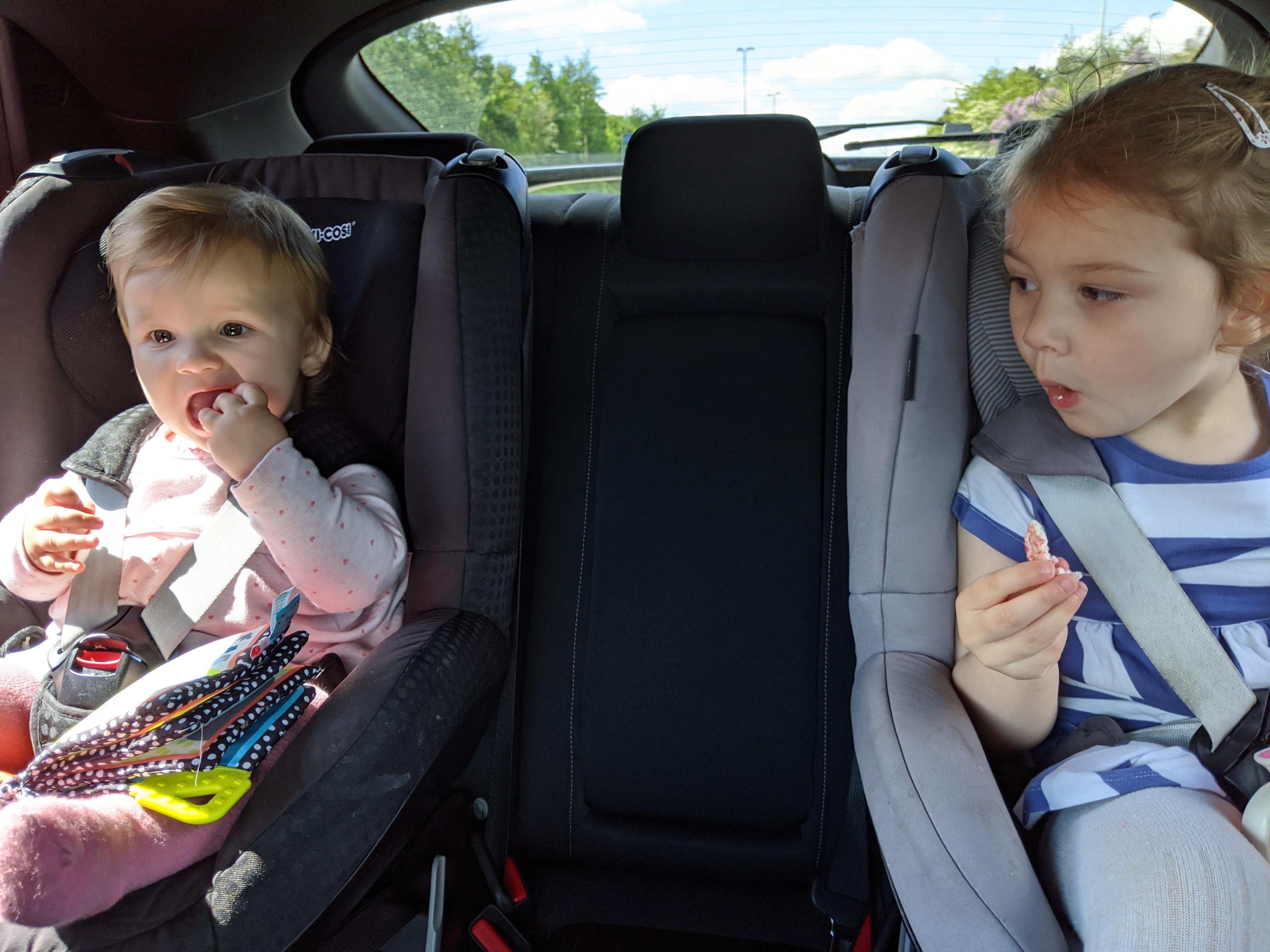 Drinks
Fill up reusable bottles or cups with water for everyone - not only is this free but it's healthy , environmentally friendly and won't cause too much damage if it gets spilt in your car. Also if your children are anything like mine this will help the toilet breaks situation. Juices and squashes go straight through them so minimise these for less toilet breaks !
Toilet Time
Inevitably you will need an emergency toilet stop so if your little ones are of the age where wees at the side of the road aren't that easy think about putting a potty in the boot OR if your children are way past sitting on a potty purchase a Whizzer ! This is a life saver for travelling, it's small enough to fit into a glovebox and compact enough to chuck into a fully packed bag.It's a squishy silicone toilet that you can literally take anywhere without taking up any room!
All weather attire
If it's a sunny warm day you will need to remember to pack your suncream, hats and a picnic blanket.
If the weather is abit dodgy remember to pack your waterproofs!! An absolute MUST for little people and rain are waterproofs ( all in ones are AMAZING) and wellies ! Keep a bag or small crate in your boot so that when you've had your day out you can shove the muddy wellies in there to protect your car interior.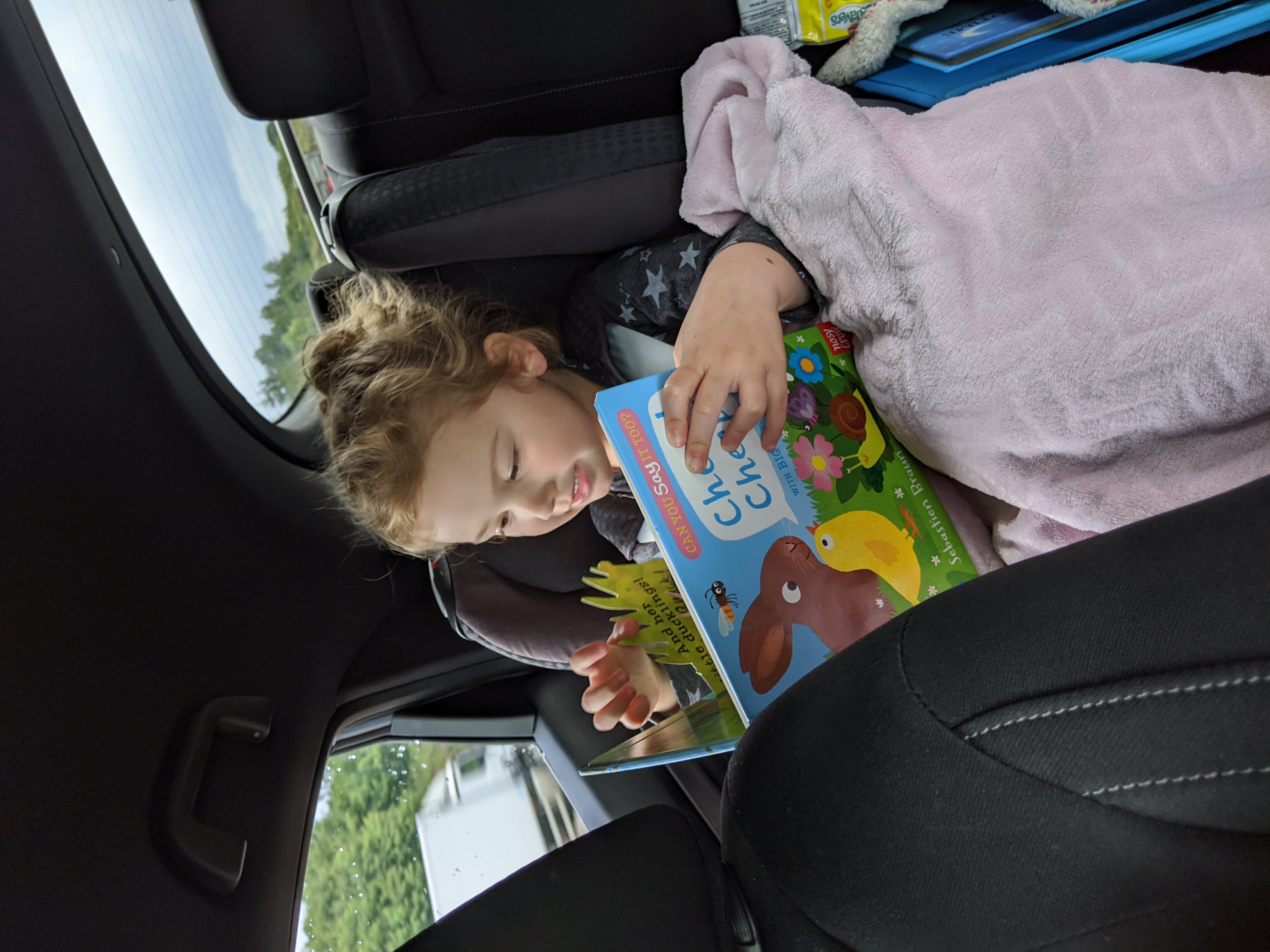 Entertainment
Toys / Books / Activity packs - self explanatory really. Pack your childrens favourite books... stickers... colouring pads ..whatever they will love to keep them quiet. LCD Drawing pads are a great idea to keep in your car all year round. If you can, remember to tie a little string around the pen to attach to the pad so the kids don't lose it ! Sticker books are great but can be tricky to help the little ones unpeel if you are in the front and they are in the back so a quick tip is to remove the sticker surrounds / backing first as it makes it much easier for your little ones to peel off themselves.
Charging devices
Let's face it when you've worked your way through all the above… you need to bring out the big guns. Let the kids plug in and watch a film or favourite programme on your phone / tablet. Remember to download this previously if you want to save your mobile data and get a cradle for the back head rest to hold the device. If you don't fancy singing along to Moana then invest in some headphones for your children to use. Ahh peace at last.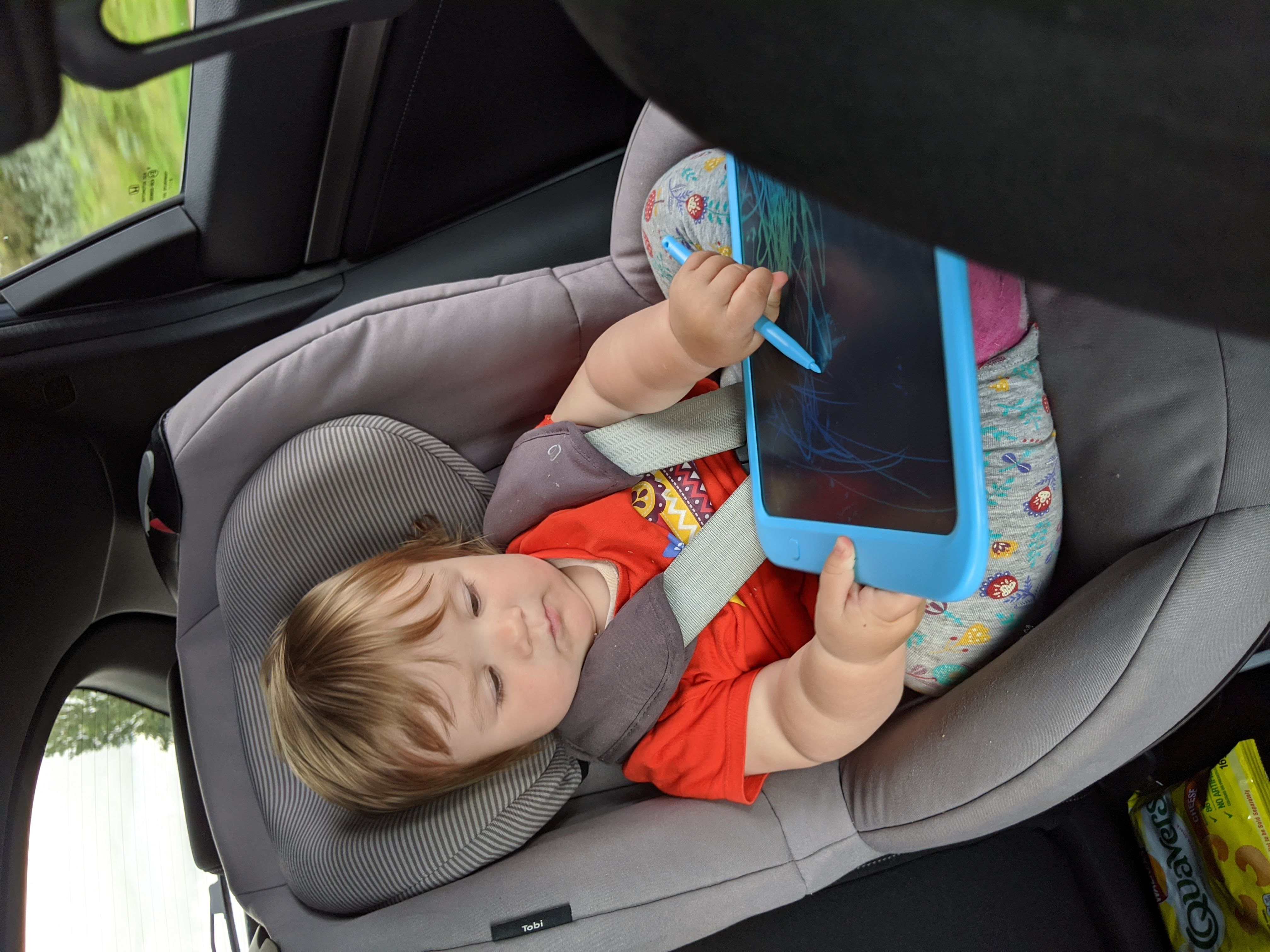 Take a break
Planned rest stops - if your journey is a big one and you need to plan a stop then try and plan one of these in advance. It takes the stress out of the equation and is a welcome addition to your day out. Ditch the service stations and pick a country park , farm or forest instead ; get your picnic blanket out, grab a ball out the boot and have a nice leisure stop rather than a rammed services with expensive food and drink.
Have a fantastic day trip and don't forget to tell us where you have been !!!