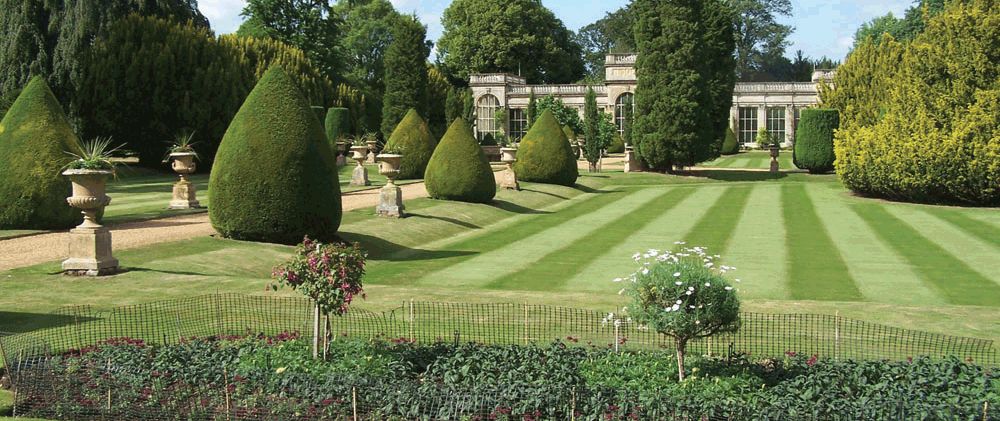 Castle Ashby
Castle Ashby
Open today from 1000 until 1750
Beautiful woodland walks, gardens and house. It also benefits from little farm and animals yard where children can pet and feed animals and has a great cafe and little treat shop. Also nearby is a little shopping yard which also boosts a lovely cafe and some shops that ideal for little gifts and special presents
Recommended by Chloe with children ages 11 and 7 - Sat Mar 19 2016
Activity Type
Parks, walks and outdoor fun
Restaurants and food
Outdoor activities
Details
Address:

Castle Ashby Northampton Castle Ashby South Northamptonshire District Northamptonshire England United Kingdom NN7

Contact:

01604 422180

Adult price:

£8

Child price:

£2

Infant price:

£0

Other price:

Different Summer and Winter Prices

Website:
COVID-19 Safety Measures
Gift shop remains closed
Restaurant/Cafe remains closed
Hand washing facilities available
Staff dressed in PPE
Hand gel available
Limited tickets and restricted public admission to facilities
One way system
Social distancing measures in place
Have to pre book tickets online, no tickets available to buy at gate.
Facilities
Good food for parents
Double pram friendly
Suitable for twins/multiples
Pram/Wheelchair accessible
Has a childrens menu
Baby changing available
Opening Hours
Sunday

1000 - 1750

Monday

1000 - 1750

Tuesday

1000 - 1750

Wednesday

1000 - 1750

Thursday

1000 - 1750

Friday

1000 - 1750

Saturday

1000 - 1750
Reviews
There are 5 reviews for "Castle Ashby"
Recommended by Jessica Granger with children ages 6 and 9 on Mon Aug 03 2020
Beautiful gardens with lots of space for picnics and play. The grounds are kept to such a high standard yet it all feels so relaxed and accommodating. Staff were all wearing PPE where appropriate and the set up for toilets and food was really well managed. There are some really thoughtful touches like fairy doors to find amongst the trees and a surprising amount of wildlife as well as the kept animals. Considering it's summer holidays and a sunny day they'd managed the numbers so it was obviously popular but not busy; social distancing was never an issue and the queue and wait for food was quick. My only suggestion would be signage round the gardens; for someone who'd never been it wasn't obvious where to go. That said we enjoyed exploring and will be back again soon.
Recommended by Sophie with children ages 5 and 0 on Thu Jul 16 2020
The play park is open which my 5yr old loved, hand gel available at entrance. The tea room is not yet open but is opening next week! It's a lovely walk with a one way system in place and plenty of spots to have a picnic. They have a menagerie which both kids really enjoyed. We then walked round the arboretum bit where the 5 year old enjoyed spotting the little fairy doors. We had a picnic under a tree but as we walked over the bridge across the water there was a nice picnic bench next to the water which was really nice to watch the ducks and fish. Tip, there are only toilets at the entrance so make sure the kids go then as it can be quite a walk back!
Recommended by Suzanne with children age 5 on Sat Jul 11 2020
Beautiful gardens to wander around, plenty of areas to enjoy a picnic. Kids also loved the menagerie which included pigs, goat, giant tortoises, rabbits plus a meerkat manor! There is also a nice restaurant which is next to a nice play area ( so you might get away with a having a sit down whilst the kids play!). There is no entrance fee for the restaurant/play area, just to go into the gardens.
Recommended by Becky Pink on Tue Nov 21 2017
With a mini zoo/farm with meerkats and a fantastic wooden playground and lovely coffee shop this is the perfect place to spend a few hours or a day. The gardens are stunning whatever season and it's so reasonably priced. We have been loads and just did the best pumpkin trail over half term. Love it!
Recommended by Clare on Thu May 04 2017
Castle Ashby gardens are brilliant for kids. The formal gardens are great for picnics and for running around. The wild gardens are brilliant for tree-climbing, bug spotting and generally enjoying open space. There is a small animal area with meerkats (you can also feed them at set times for an extra fee), pigs, goats, large rabbits etc. There are various greenhouses and indoor areas with ponds and lots of interesting plants etc to keep everyone entertained. The tea rooms do a good selection of food and drink, plus ice creams and cakes. If you take a picnic you have to have it in the gardens and pay the entrance fee, but the tea rooms are free to visit and also have a good play area that suits all ages. Lots of parking, toilets onsite at the tea rooms, but bear in mind that if you're in the gardens you can easily be a 10+ minute walk from the toilets.