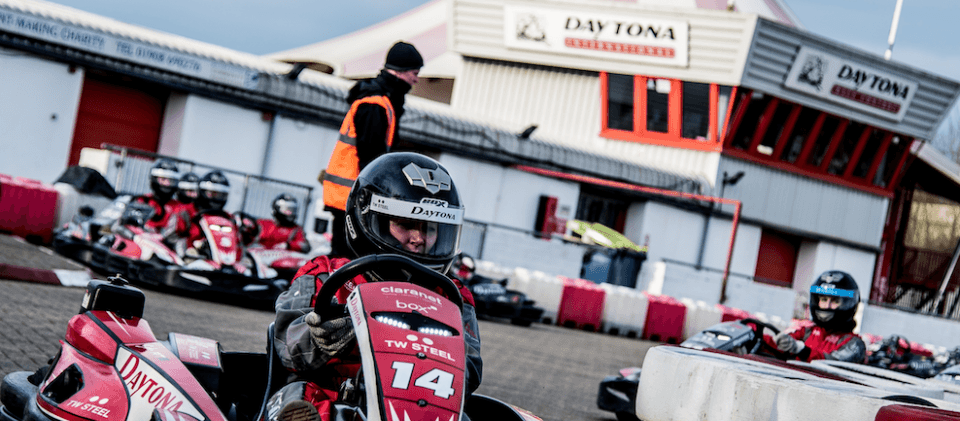 Daytona Milton Keynes
Daytona Milton Keynes
Open today from 1000 until 1000
I love the junior arrive and drive here- the karting is awesome, the track is good and the instructors are great. Can't wait until I am old enough for the big track! There is also a cafe which keeps Mum happy!
Read more from me at What Luke Did Next
Recommended by Luke (age 8) with children ages 8 and 5 and 19 months - Mon Jan 02 2017
Activity Type
Sports
Outdoor activities
Details
Address:

Dansteed Way Bradwell Common Milton Keynes England United Kingdom MK13 8NP

Contact:

0330 332 7870

Adult price:

£40

Child price:

£24

Infant price:

£

Other price:

Website:
Facilities
Available for kids parties
Baby changing available
Opening Hours
Monday

1000 - 1000

Tuesday

1000 - 1000

Wednesday

1000 - 1000

Thursday

1000 - 1000

Friday

1000 - 1000

Saturday

1000 - 1000

Sunday

1000 - 1000
Reviews
There are 1 reviews for "Daytona Milton Keynes"
Recommended by Fiona Chapman with children age 33 on Thu Jul 13 2017
Top Notch place to race for kids AND grown-ups. Took my husband here for his birthday, and he absolutely loved it, bringing out the (permanent) child in him. Planning on booking our eldest in for a race day with her dad, as she loves anything with wheels, is a bit of an extreme-sports lover (she adores our local skatepark and is regularly covered in bruises as a result), and would absolutely LOVE go-karting. They have "Junior drivers" (aged 8-15), and "Bambino drivers" (aged 5-7), and they cater for birthday parties, too! Safety is paramount and the drives are closely supervised. A brilliant trip out for the big "kids" - and the younger ones!